"Social Dave" the Speaker
1,000+ Keynotes and Presentations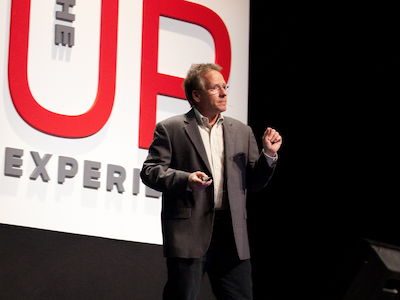 On January 6, 2004, I joined LinkedIn as member number 98,323 and discovered the world of professional social networking.
On April 1, 2005, I launched www.TalkShoe.com, the live podcasting pioneer, and grew it to more than 1,000,000 monthly users using the new social marketing tools.
On July 9, 2009, I delivered my first professional presentation on using social media for business to a group of 16 business executives. Since then, I've presented to more than 1,000 groups across the US, the UK, and Canada, and have won 5 major awards, not just as the best speaker on social media, but as the best speaker on any topic.
If you're looking to provide an incredibly entertaining and valuable 30-minute keynote, 90-minute breakout, or full-day training session at …
An industry association event or tradeshow
A company meeting
A client event
… click to learn about my three most popular social media presentations.
BONUS: I created the top home winemaking podcast on iTunes. If you'd like to learn about winemaking (and drinking), listen to any of my 70 entertaining and informative episodes: http://www.talkshoe.com/tc/18.
"Social Dave" the Consultant
100+ Social Media Strategies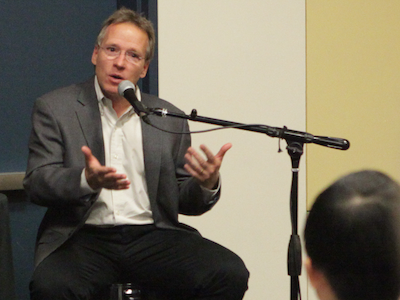 As I've started four companies, raising $70MM in venture capital to fund them while using free social media to grow them, I've also helped more than 100 of my clients create winning social media strategies of their own.
I've worked on projects for some high-profile B2C organizations including:
Justice (premium clothing for tween girls), the Kansas City Chiefs, the Pittsburgh Steelers (my hometown team), and Atlanta Bread (a Panera competitor)
And I've worked on projects for some not-for-profit organizations:
The National Center for Defense Manufacturing and Machining, Columbia University, and the Association of Independent Corrugated Converters
But I've work on projects for many dozens of B2B companies to reach very narrow, but critically important audiences:
FCI Inc., MACG, Torcon, Aerotek, Pacuda, Atlantis Worldwide, KTA, Merchants Insurance, CMC Corp., DSN Innovations, CRP Industrial, DIGI5, DLT Solutions, Joseph Freedman, Neschen, OTJ Architects, …
Whether you sell B2B or B2C, or deliver not-for-profit services, you can develop a winning social media strategy for your organization and audience. Click below to learn more.