Leadership Lessons from Steve Jobs
And Vision, Innovation, A-Teams, and More
In business, we usually hear stories from leaders and experts after the fact. "Here's how I did 'X' and you can too." But what was cause and what was effect? It's a common mistake to reverse them. How much was due to luck rather than to people and process? It's easy to explain success after the fact, while misunderstanding how to repeat it.
It's rare that we can hear somebody explain … in great detail … with incredible candor … their philosophy and approach and then see the spectacular results that follow. Due to an odd twist of fate, one such opportunity is now available.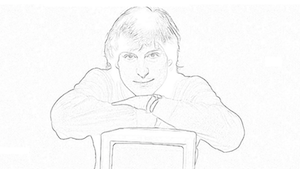 We all know the story of Apple, today the most valuable company on the planet. But it grew from a company that was in ruins, just 90 days away from bankruptcy. And it turned on just a single person, a guy named Steve Jobs. But before anyone, including Steve Jobs, thought he'd rejoin Apple, let alone spark one of the most incredible journeys in the history of capitalism, Steve sat down with BBC interviewer Robert X. Cringely for a no holds barred 64-minute discussion.
It was the best interview he ever gave, full of countless leadership lessons and tremendous business takeaways. Yet only a few minutes of the interview made it to television, and then only in the United Kingdom at that … and then the recording was lost. Somewhere between London, England, and a PBS station in Oregon, the master tape went missing … and remains so today.
For 17 years, that was apparently the end of it. Then, two days after Steve Jobs died in October 2011, as reported on Robert Cringely's blog (on October 21, 2011): "Two weeks ago, Talk of the Nation director Paul Sen found a VHS copy of the Jobs interview stored in his UK garage. This is undoubtedly the only surviving copy of the best TV interview Steve Jobs ever gave yet nobody ever saw."
Join me in parsing the lost interview and extracting the leadership and life lessons of Steve Jobs. And then put these game-changing ideas and philosophies to work in your business starting tomorrow. Click here: