Books
Buy either of these valuable and insightful books by Dave Nelsen … or get both!
Glamour and the Geek (click to buy online), was written in partnership with Mikki Williams. If you've never met either Mikki or Dave, you can still probably guess who's Glamour and who's The Geek.
As a world-class speaker, Mikki's expertise is in communi­cating IRL (in real life). As an early participant in LinkedIn (Member #: 98,323) and podcaster since creating www.talkshoe.com in 2005 (before iPhones), Dave's expertise is in communicating online, URL as it were (Uniform Resource Locator, referring to addresses starting with www.___).
Independently, Mikki and Dave have mastered their respective halves of the art of communication. Together, they can tell the whole story.
In today's world, business leaders (if not everyone) must master communication in both IRL and URL forums. In this book, Glamour and The Geek share their most important tips for communicating both in person and online. Applying them will help you become more successful, in business and in life.
"Not since 1928, when Harry Burnett Reese combined chocolate and peanut butter into the iconic Reese's Peanut Butter Cup, have two unlikely characters come together to produce something that can bring such joy!"
"Glamour and the Geek brings together the skills and knowledge of two world-class professional speakers, Mikki Williams and Dave Nelsen, and distills their years of experience and knowledge into a delicious, delectable and informative book. This is a book you'll want to consume many times, and share with friends. It's that good!"
Dr. Gustavo Grodnitzky, Speaker/Author/Consultant/Psychologist
---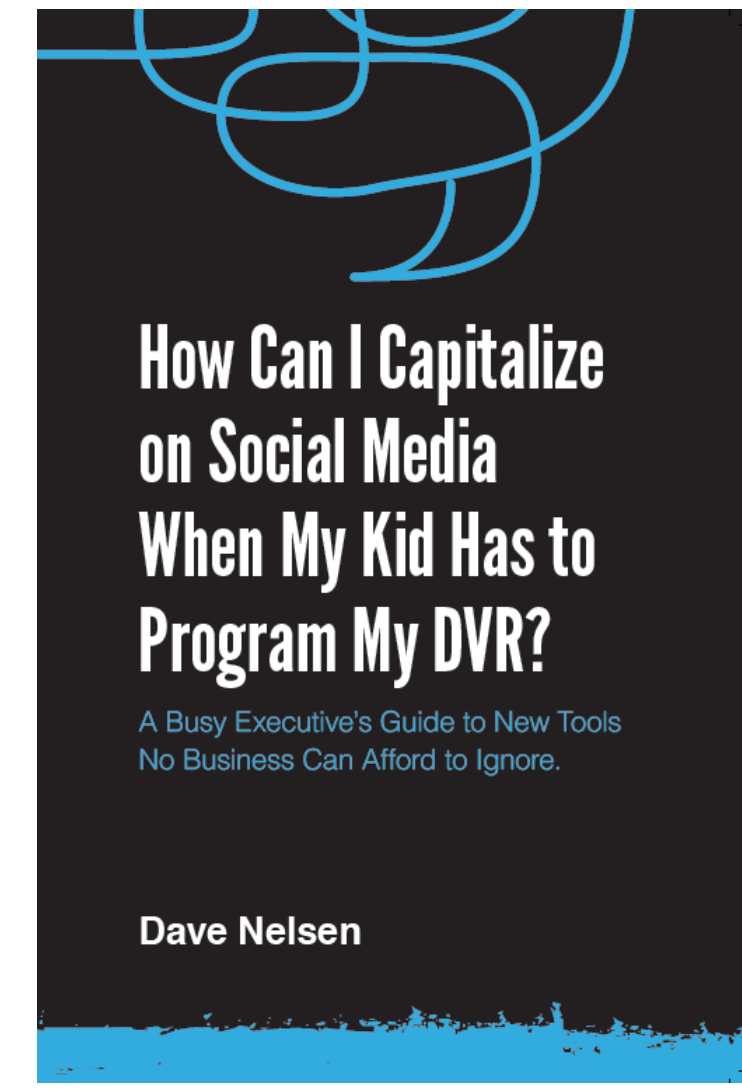 How Can I Capitalize on Social Media … (click to buy online) is based on Dave's experience building his podcasting company to more than one million monthly users by employing social media tools, and on helping more than one hundred organizations create winning social media strategies of their own.
In this book, Dave provides an 11-step process for creating and managing effective social media and social networking strategies for both external and internal audiences.
Key principles include figuring out how to create content that's actually valuable to your target audience, promoting your social initiatives in the right venues to rapidly grow your following, and measuring resulting engagement and conversions so that an ROI calculation is available to guide your future investment.
"Given his experience as a CEO and social media pioneer, Dave creates successful new media strategies that escape those who aren't fluent in both the corporate and new media worlds."
Paul Furiga, President and CEO, WordWrite LLC
"I highly recommend Dave as the rare, true expert in social media; he provides a unique and practical perspective into how to utilize these tools for business advantage."
Frederick D. Potthoff, President, Kroff Chemical