About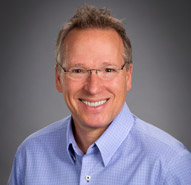 Dave Nelsen
President, Dialog Consulting Group
Dave Nelsen helps business owners, managers, and executives develop strategies to enhance the conversations with their most important internal and external customers using proven social networking and internet communication tools. He's an experienced podcaster, blogger, tweeter, Facebook, Google+ and Ning user, as well as consummate LinkedIn networker (member #98,323).
Because he's been a successful CEO in multiple businesses, he addresses problems from a return-on-investment (ROI) perspective. Dave is a successful entrepreneur, professional speaker, radio personality, and author.
Contact Dave Nelsen today to begin the conversation that will enhance your organization's sales performance, marketing effectiveness, and customer loyalty. And consider that there are as many applications of social media for improving communications among employees, partners, and other insiders.
Mr. Nelsen is an award-winning CEO who has founded and run several companies including social media pioneer TalkShoe. He has raised more than $70,000,000 in Federal, angel investor, and venture capital funding. Most importantly, as a CEO himself, he has successfully tackled in his own businesses many of the same challenges his clients are now facing.
After earning a Masters degree in Operations Research at Stanford University in 1983, Dave spent twelve years at AT&T where he led marketing and product management of the firm's high-speed InterSpan® Data Services line. Later, he helped networking start-up FORE Systems grow tenfold and become a major player in the Internet backbone.
Mr. Nelsen co-founded and was CEO of CoManage until selling it to Canadian firm Syndesis after seven years. During this period, he was recognized by Ernst & Young as Entrepreneur of the Year. Mr. Nelsen subsequently founded TalkShoe, which immersed him in the emerging social networking and social media phenomenon. During this period, he was recognized as CEO of the Year by the Tech Council, a leading US technology trade association.
Dave is a founding member of Vistage group CE 676, part of the world's largest CEO network. He speaks at hundreds of corporate and industry association events.
Mr. Nelsen chaired the Audit and Compensation Committees of NASDAQ-traded NPSI. He is past Board Chairman of the Pittsburgh chapter of the National Foundation for Teaching Entrepreneurship and has served on the Board of the Pittsburgh Symphony Orchestra among several other non-profits.
Dave is an award-winning professional speaker who has appeared dozens of times since 1999 with radio host Ron Morris on WMNY-AM. Since 2009, he's also been writing a monthly column for TEQ Magazine.
In 2009, Dave was awarded Best New Speaker of the Year by Vistage International, the world's largest CEO membership organization. In 2010, and again in 2012, he was recognized as Impact Speaker, Vistage's most exclusive honor. In 2011, Dave received Vistage's Speaker of the Year award. In 2013, he was recognized with Vistage's Member Choice award, as the most popular speaker among 1,500+ subject matter experts. He's the only Vistage speaker ever to be ranked in the top 1% for five years in a row.
Mr. Nelsen is a mountain biker, Adventure Racer, and triathlete. In his spare time, he makes award-winning red wines.