In mid-2011, when Google announced a new social network called Google+ (pronounced Google Plus), my expectations were low. Google was already a 3-time loser in social networking. Have you ever heard of Orkut, Wave, or Buzz? I didn't think so.
Based on that track record, I figured that Google engineers just didn't get social networking, let alone real world networking (hey, I'm an engineer too, so I can make fun of our kind). My opinion changed when I discovered that more than 10,000,000 people had joined Google+ during the first two weeks. Back then, you couldn't even sign up; you had to be invited by someone who was already a member. That's genius!
Google is going to succeed at social networking… or die trying, because social is a fundamental threat to their business. Why would I Google something if I could ask my friends? That's what people do on Facebook, the number 2 (and by some measures, the number 1) most visited site in the world.
Circles of Life
Today I'm using Google+ and am very impressed. It will change Facebook and LinkedIn (evolve or die) and, I believe, how we do business-to-business (B2B) social networking.
Have you noticed that B2B doesn't really work on Facebook? Here's my theory as to why.
On Facebook, almost everything you do is shared with everybody you "friend" and often with many of their friends. The problem is that I use Facebook to share my family and personal pursuits. Typically, I don't want this same information to be seen by my professional associates. We all have somewhat separate personal and professional personas, and it's best if there's not too much cross-bleed.  If you think I'm being too conservative here, I ask you, "Do you dress the same for the office as you do at home on weekends?"
In real life, we don't share everything with everybody. Instead, we have various circles of personal and professional associates with whom we have different conversations.
Google+ is built on this foundation of "Circles". When I connect with a person on Google+, I indicate which circle they are a part of. I can have a circle for "Family", a circle for "Friends", a circle for "Employees", and a circle for "Customers". I can have a circle for anything. Since people don't see what circle (or circles) that they're a part of, I can have a circle for "Idiots I Want to Avoid".
Every time you add someone to your Google+ network, Google forces you to assign him or her to one or more circles. Facebook and LinkedIn can't copy this. Oh, they can copy the feature (and Facebook already has) but it doesn't work after people have built their networks. Virtually no one will take the time to go back and partition their monolithic network. It would take too much time, or too much thinking, even in the unlikely event that they understood the potential benefit.
With Google+ Circles, each time I post content I specify which circle or circles of people I want to receive it. Some things go just to my professional connections. Others go to friends and family. And yet others go exclusively to customers.
Along parallel lines, when I consume content on Google+, I don't have to look at everything from everybody. During the business day, I can focus on the people and content in my employee and customer circles. During evenings and weekends, I'll catch up with my family and friends via those circles. This network partitioning is almost as big an idea as social networking itself.
Why Google+ Can't Be Ignored
If you're a fan of Google Reader, or of my favorite social dashboard, iGoogle (see sidebar), well… Google has likely shut them down by the time you're reading this. It's part of their strategic pivot to social networking.
You'll also see that they've rebranded Google Places as Google+ Local, and are investing billions in developing new features for Google+. It's an all out arms race against Facebook.
One of my favorite Google+ features to date (I expect many more to follow) is called "Hangout". It allows you to set up a 9-way videoconference for free. Imagine the value of that, for example next time you want to engage your customer service team in solving a customer service problem.
All of this is compelling, but the real reason you must use Google+ is that whether you realize it or not, Google is bringing you customers. As I've mentioned before, half of all Internet traffic starts with a search. Google accounts for more than two-thirds of this volume. You don't want to ignore that opportunity… and increasingly it depends on participating in Google+.
Have you ever Googled a business name (e.g., Ruth's Chris Steak House) or more importantly a related phrase (e.g., restaurant) and noticed that Google presents a map showing relevant results near your current location. If you haven't tried this lately, check it out now – it's amazing.
Just hovering your pointer over a resulting business listing (without even clicking on it) pops up a photo of the establishment, its address, its business hours, and countless reviews. You can usually make a reservation right on that page via Google's link to Urban Spoon.
So where does this data come from? Some of it was collected by those "Googlemobiles" that drive around photographing and mapping the streets of the world. Most of it was entered directly by business owners.
As such, it's clear that Google's algorithms make use of, among other factors, location data (and below you'll also see authorship) via Google+. We'll look at each factor separately, but there's one more concept to explore first: Google Plus Business Pages.
Google+ Business Pages (and the Importance of Location)
To quote Google, "Think of your Google+ business page as your brand hub. Your page, along with your profile image and recent posts, is eligible to show on the right-hand side of our results when relevant to a customer's search. Relevant posts can also show up within search results for your page's followers."
In other words, play nice with Google+ and they'll bring you traffic.
Before getting started, visit some best examples practice of Google+ business pages by accessing this link: http://bit.ly/12r3Sbt. You'll find great models from media companies, to government organizations, to not-for-profits, to a variety of businesses.
The one type of business that is under-represented in that blog post is industrial or B2B type companies, and yet search traffic may be even more important for such entities than for consumer-focused organizations. Visit www.jfrecycle.com, New England's oldest and largest privately owned scrap metal processor, to see an outstanding example of how a B2B firm embraces social and benefits from search. There are literally tens of thousands of other B2B examples, but they're hard to find because they're aimed at specific, narrow audiences, not at us.
Now, with a favorite best practice model in mind, go to www.plus.google.com. You'll be asked to login or create an account.  Next, search for your business name and then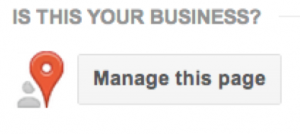 create or claim your Google+ Business Page. One (or more) was likely already created for you by Google, whether you wanted it or not. If you find such a page, look for a button like this:
After completing the claiming process (or creating a new page), you'll notice that your business is not yet verified.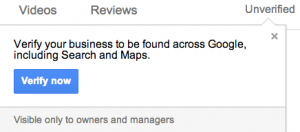 This is where location starts to factor in. Originally, this was called Google Places. Today, it's been integrated into the Google+ Business Pages and is usually referred to as Google+ Local.
After clicking the blue "Verify now" button, you'll be prompted to enter your business address and phone number, among other attributes.

To verify that you are located exactly where you say you are, Google uses the postal system to complete the process. Watch your mailbox for a PIN verification postcard that looks like this: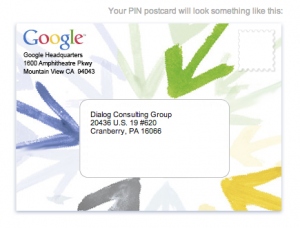 The card details a simple 3-step process for completing your listing. Step 3 involves entering a 5-digit PIN as shown on the card. Don't miss it when it shows up in the mail. If you prefer, Google also has a phone-based verification process that is definitely faster.
In parallel, you should add the address of your major business locations to the footer of your homepage and to your contact page.  This helps tie everything neatly together from a local search perspective.
For additional assistance on creating and managing your Google+ Business Pages, visit: http://www.google.com/+/business/resources.html
Google+ Personal Pages (and the Importance of Authorship)
Google+ also features personal pages, much like Facebook. If you followed the process outlined above, you now have a personal page and should begin populating it with content.
On both business and personal pages, in the upper right area, next to your photo or profile icon, there's a small drop down arrow that allows you to toggle between the two types of pages as shown here.
Select your personal page if you're not already on it.
Next, you'll see the "Settings" icon with another drop down arrow, again near the upper right. Click on it and then "Take a tour" to learn directly from Google, or select "Settings" to get started.
From there, you'll have five additional choices. Click on "Account" and add a professional photo. You can also add one or more email addresses and myriad other information. Since this is going to help you and your business get found when people search for what you do (without necessarily ever having heard of you), make an investment of a little bit time.
I also recommend accessing "Security" and setting up "2-step verification" so that the bad guys can't hijack your account, and adding a secondary mobile recovery number in case you lose your phone while traveling. If it's not obvious how (or why) to take these actions, just Google it.
While there, I also recommend reviewing and getting comfortable with the default "Profile and privacy" settings, or toggling them on or off as desired.
Now, on to Google Authorship: Remember my earlier advice about PIE – using personality along with interesting and entertaining content, to attract attention and to build trust? Remember the old adage in sales that people buy from people? Well Google now allows you to link your content to your Google+ profile to make your content feel personal. How cool (and important) is that!
Go to http://plus.google.com/authorship and click the blue "Signup for Authorship" button to get started.
After that, follow these four simple rules, taken verbatim from Google.
"Make sure you have a profile photo with a recognizable headshot."
"Make sure a byline containing your name appears on each page of your content."
"Make sure your byline name matches the name on your Google+ profile."
"Verify you have an email address on the same domain as your content."
As you create compelling content over time, authorship will help you and your business get found more often and will also enhance your reputation as an industry thought leader.
Summary
Google+ is fabulous, save for one thing: If it had been invented before LinkedIn and Facebook, it would be the only social network we'd ever need. Unfortunately, since 200 million professionals already use LinkedIn, we must continue our professional networking there. And with 1 billion people on Facebook, we must continue our personal (and consumer-focused) networking there.
Still, Google+ is a force that can't be ignored, especially given the market power and resources of the world's #1 search company. So now we've got three important social networks to attend to. As such, B2C, and more significantly B2B social networking will become ever more functional and valuable, and that will justify the additional time investment. It will help build trust (which leads to sales) and will help you get found in the instant when people are looking for what you do.
Sidebar 1: iGoogle
iGoogle was invented in 2005 and will be put out to pasture on November 1, 2013. If you never used iGoogle, well, you know that it was better than the regular Google because it had the "i". In short, it was a dashboard that displayed the three newest pieces of content from each of your favorite blogs, media sites, Twitter Tweeters, and virtually all other text-based, RSS-driven sites.
To drag us into (or should I be more politically correct and say "to incentivize us to use") Google+, iGoogle was killed. As much as I love Google+, I still want to use iGoogle. Well, the free market has come to our rescue. I can't say for sure that this company will get traction, but I've discovered and love igHome.com.  They have no affiliation with Google but they've built a reasonable facsimile of iGoogle.
Like iGoogle, igHome features the Google search box up top. And like iGoogle, it features three columns of windows, each of which displays five updates per source (a slight expansion beyond iGoogle's three updates per source). It's good enough that I've now adopted it and am not missing iGoogle as much as Google probably hoped I would.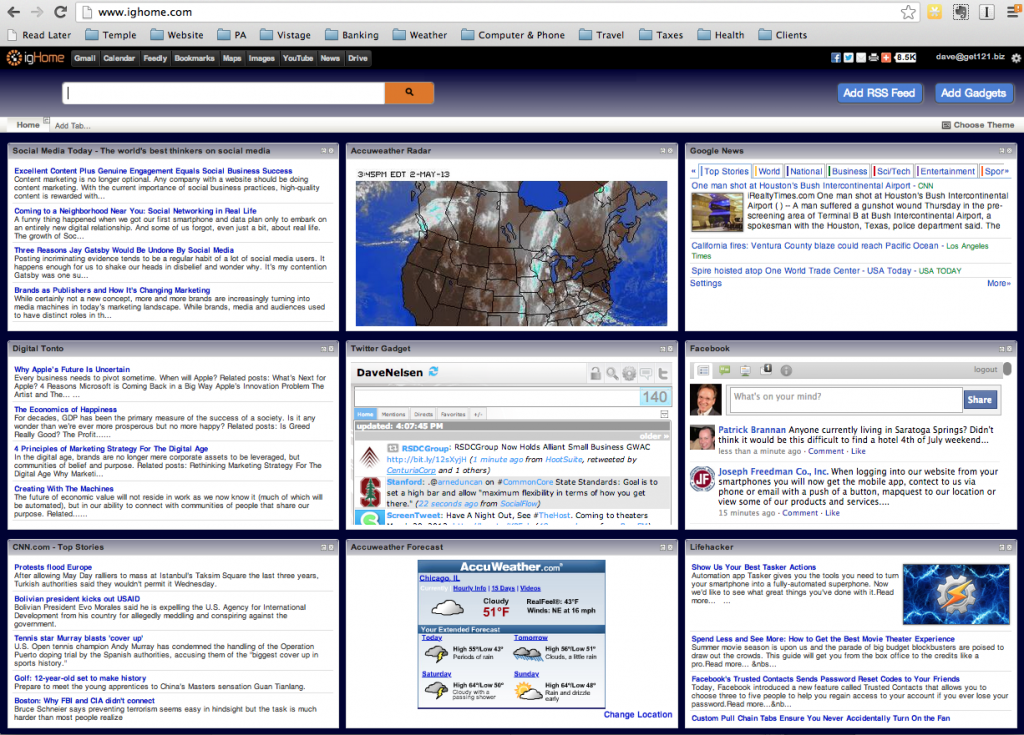 Sidebar 2: Some Amazing Google Queries
While we're talking about Google, here are some amazing Google queries to try:
Type any airline name and flight number. You don't even have to hit enter or click anything. The flight status will magically appear…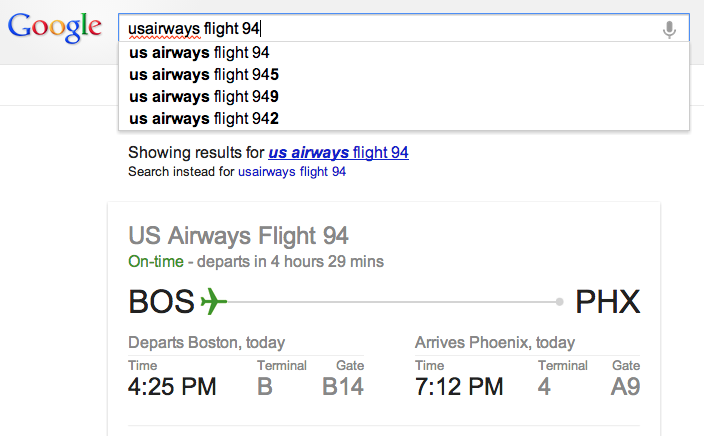 Type "define" followed by any word or phrase. The definition will magically appear…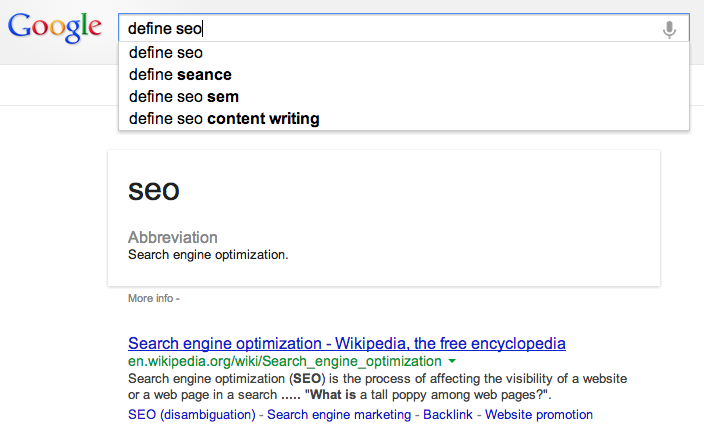 Type any conversion in desired units. I'm currently training for a triathlon involving a 1,500-meter swim. However, I'm training in a pool measured in yards. How far should be swimming?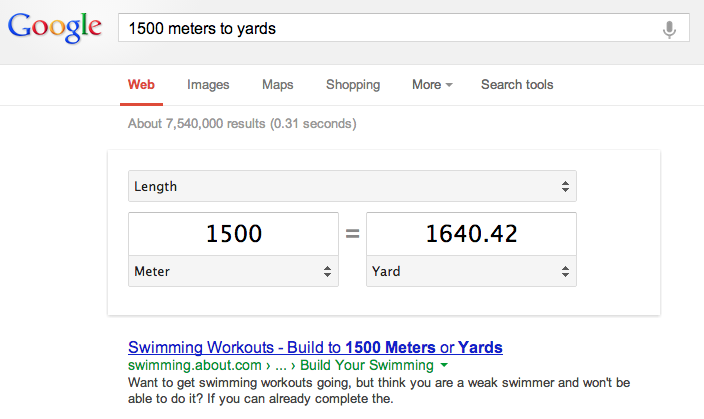 Type in the beginning of any question and review the auto-completion suggestions. It's an interesting mix of practical and …

Hopefully, your issue is along the lines of a quiet girlfriend rather than having black gums.