We Socialize, 
You Capitalize.
Dialog Consulting helps B2B companies enhance conversations with customers using proven social networking and social media tools.
See How Dialog Helps Businesses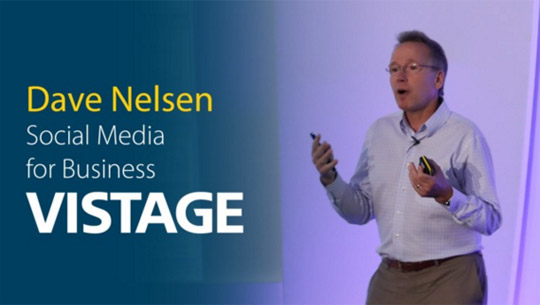 Consulting &
Social Strategy
---
Dialog Consulting founder Dave Nelsen works personally with one to three select clients each month to define and launch game-changing social media strategies. Click here for a list of recent clients.
Why Choose
Dialog Consulting?
---
A few of the benefits include:
Generating inbound marketing traffic
Improving sales close rates
Discovering competitors' weaknesses
Book Dave 
for Speaking
---
Dave Nelsen is Vistage International's top rated speaker (4.92/5.00). To make your next industry event or company meeting the best yet, invite Dave to deliver your keynote or lead a breakout.
Testimonials for Dave Nelsen
---
"Dave Nelsen has a unique ability to tackle an issue and distill it down to its core elements. I believe that virtually any business would benefit greatly from Dave's unique perspective."
—Richard Singer, Best Practice Chair, Vistage International
"Dave Nelsen has mastered the science of using social networking and social media for helping companies create conversations that build their brand, create loyalty, and achieve competitive advantage."
—Razi Imam, Founder & CEO, 113 Industries
"I highly recommend Dave as the rare, true expert in social media; he provides a unique and practical perspective into how to utilize these tools for business advantage."
—Frederick D. Potthoff, President, Kroff Checmical
"Dave not only understands these new tools, he also understands how to improve business performance using them. I unequivocally recommend Dave Nelsen for any business seeking to use social to grow profits."
—Karl Schieneman, Esq., ED Analytics & Review, ReviewLess LLC
"Dave understands the myriad social media and Internet tools and how they bring value to companies seeking to connect with customers, prospects, and employees. His approach is ROI-based."
—Ed Engler, General Partner, Pittsburgh Equity Partners
"Given his experience as a CEO and social media pioneer, Dave creates successful new media strategies that escape those who aren't fluent in both the corporate and new media worlds."
—Paul Furiga, President and CEO, WordWrite LLC
"Dave presented Social Media For Business to my CEO group and hit a home run. In 11 years we've had 100 world-class speakers; only six got perfect 5 ratings. Dave was the 7th. He will really open your eyes."
—Joseph Fife, Chair, CE 482, Vistage International
"Dave Nelsen possesses a truly profound understanding of both new communication technology and exactly how that technology can impact group dynamics and behavior in society and in business."
—Ian Sadler, President, Miller Centrigual Casting